Andy Young's 1972? Class 1 - "The Heinz 57"
Date of manufacture - unknown, assumed to be between 1970 and 74
Model name - unknown
Restored and owned by Andy Young
Technical Details;
1" axle 3 feet long.
Mechanical disc brake with floating 1/8" thick steel disc on steel carrier, uses Norton Commando pads, this brake is a retro fit as the bracket was obviously added later, original may have been a drum.
Rear wheels are cast Zip split rims 6 1/2" wide fitted with Vintage Speed Goodyear replica tyres.
Front stub axles are 3/4" diameter with 5/8" nuts. Wheels are 5" diameter 4" wide splits, cast Zip inners and Nova Nylon outers on DK hubs with rear wheel PCD. Kart originally fitted with 4" Nylite wheels with taper roller bearings, when a set of good and safe 4" front tyres are available they will be re-fitted.
Steering wheel is an Azusa
Tank - original (egg cup capacity!)
Seat - original
Modifications - Aluminium floor was replaced with new of same gauge, but this may not have been original in the first place. Leather steering wheel bush replaced with a home made nylon unit. The nerf bars are as I got the kart but do not look original. The bumpers were originally painted silver not chrome. A small bracket was welded on the rear bumper to support the exhaust.
For build story parts 1 to 3 click the links below to view the PDF files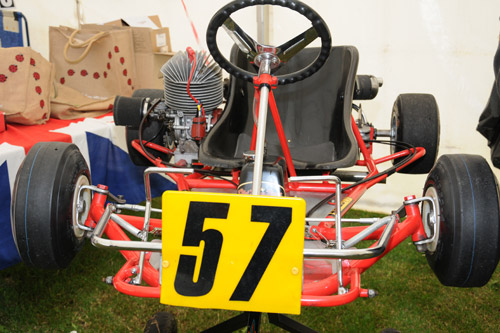 At Shenington 2011 fitted with Vintage Speed 4" tyres on the original Nylite wheels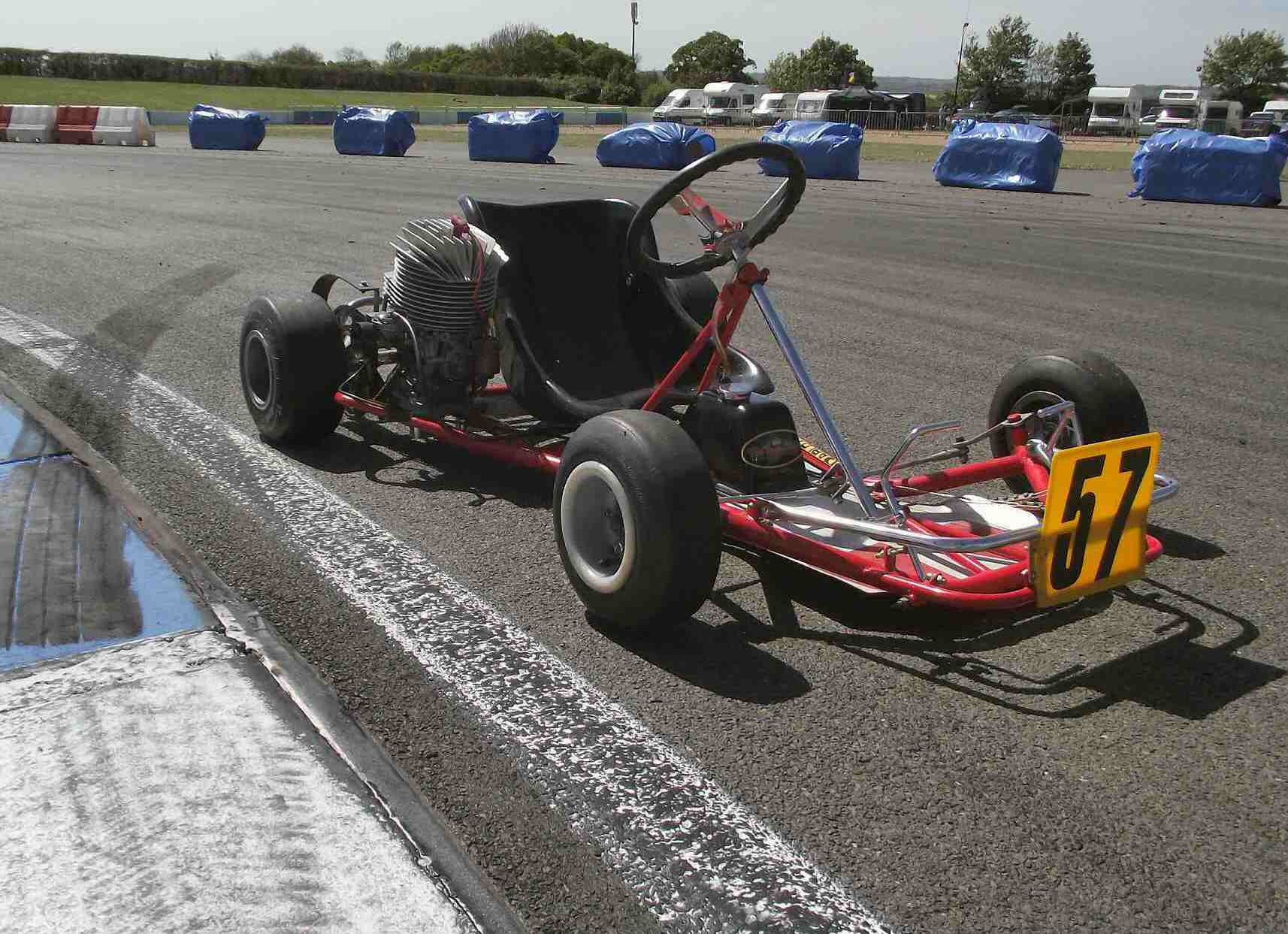 Above and below, Donington Historic Festival 2011, with K77 and 4 1/2" VST rear tyres.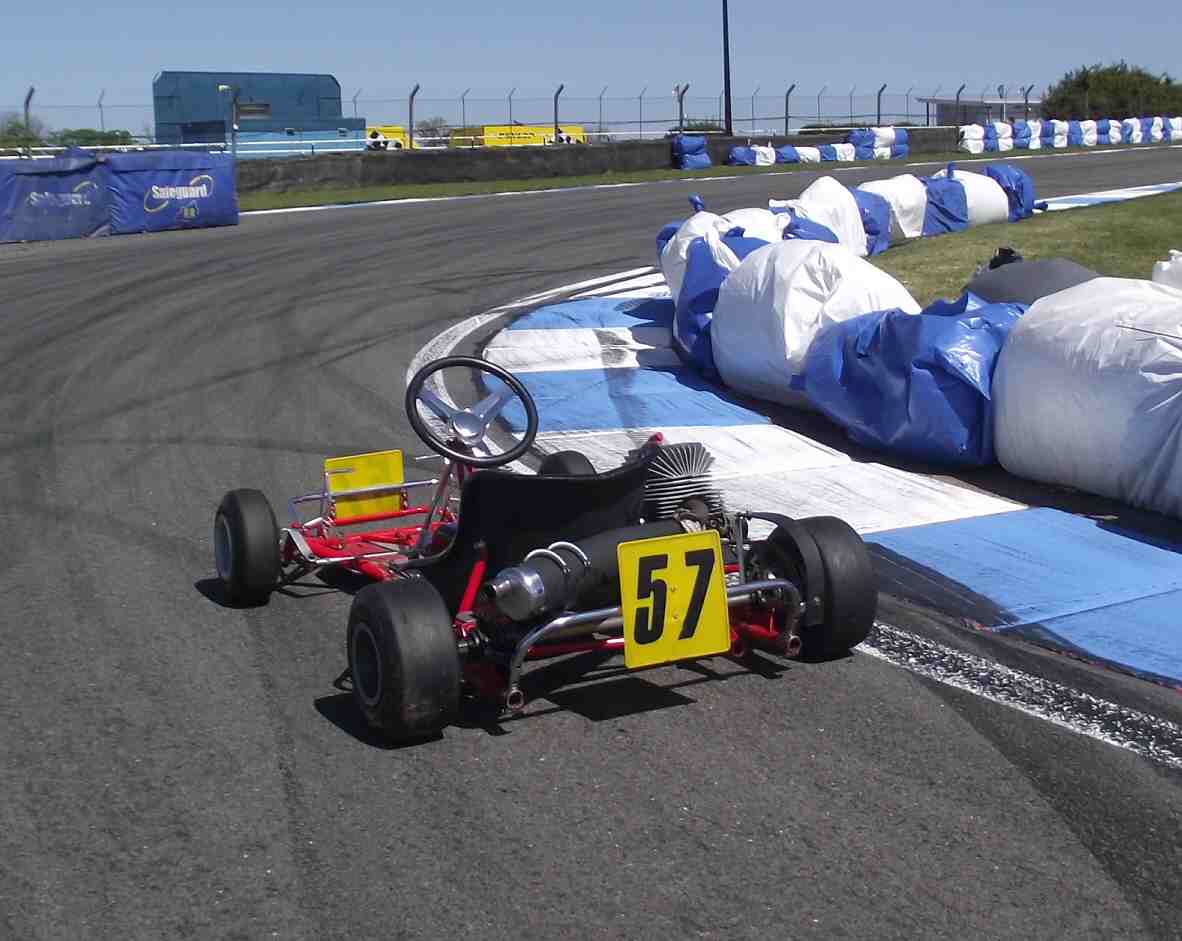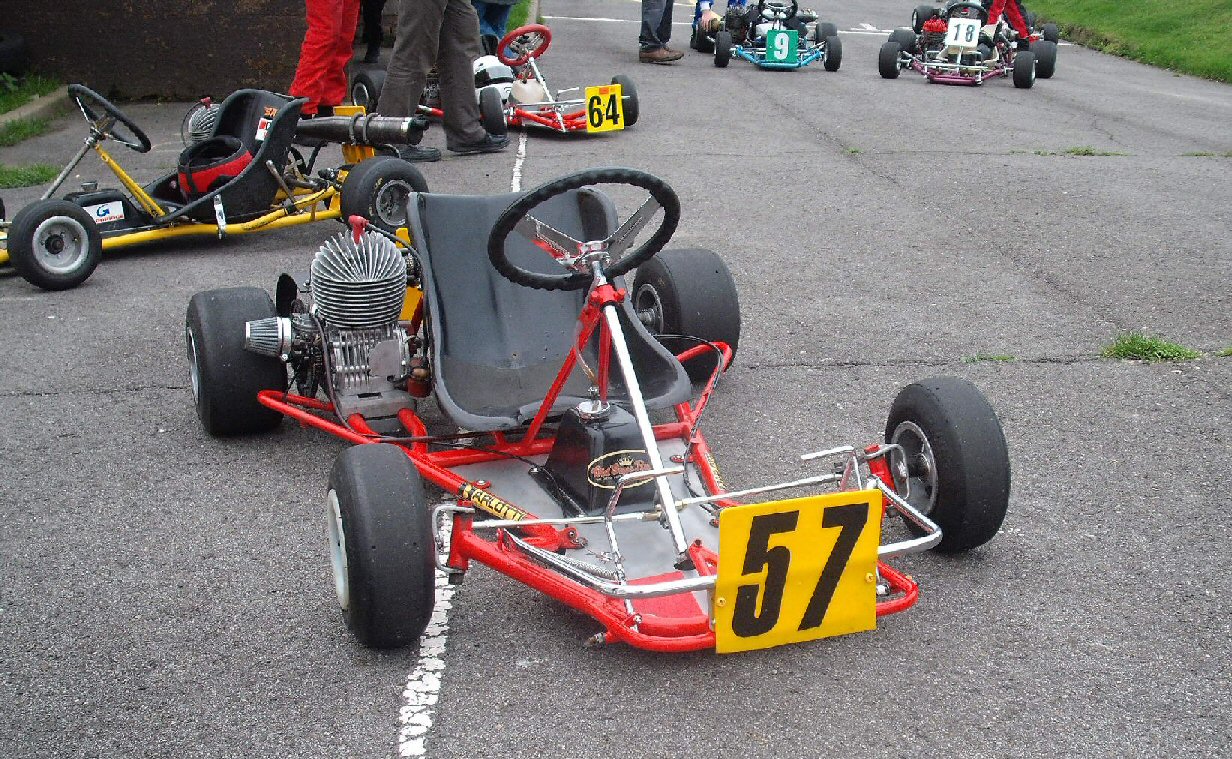 Class 1's at Strubby October 2010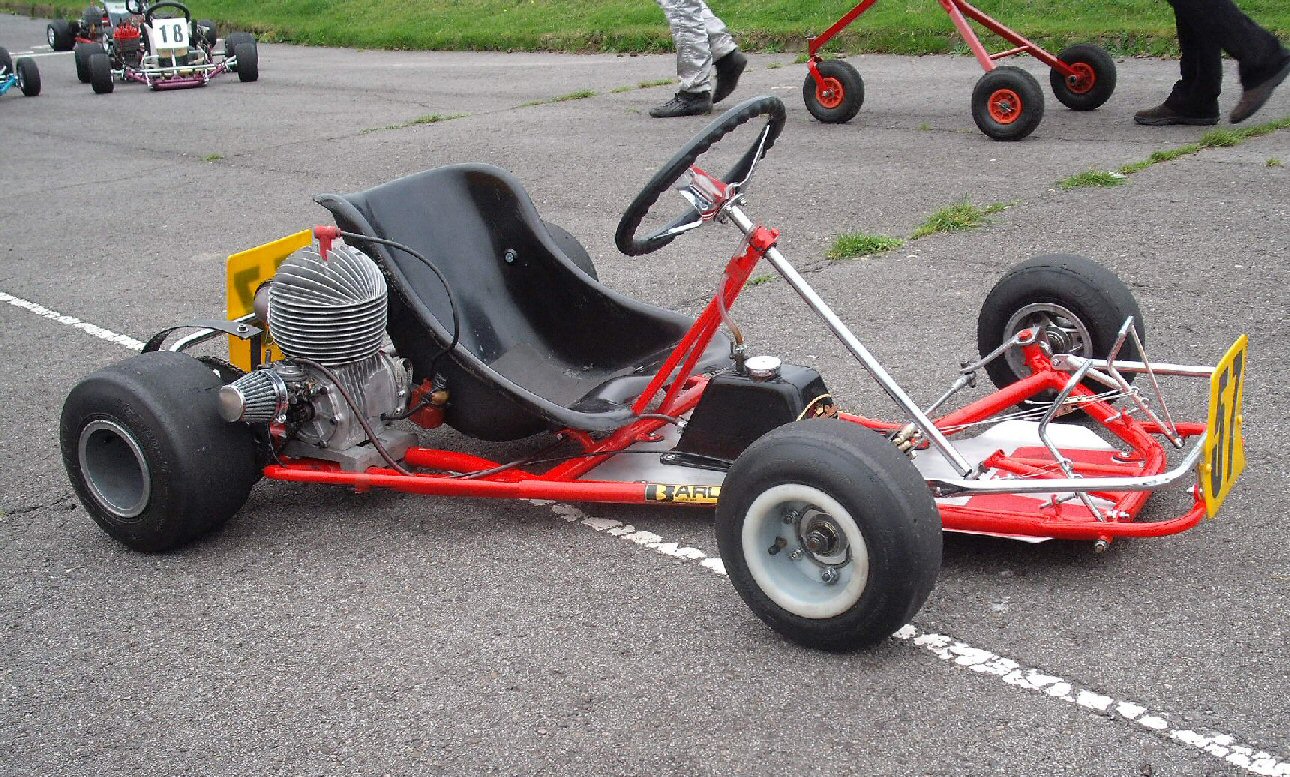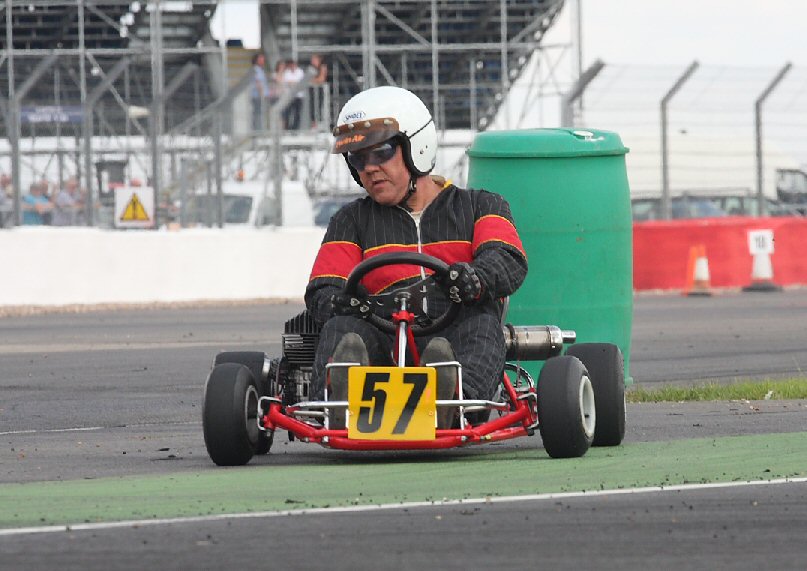 At Silverstone Classic 2010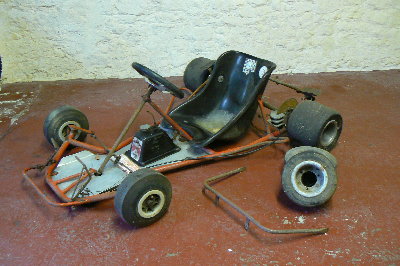 After 30 Years in a shed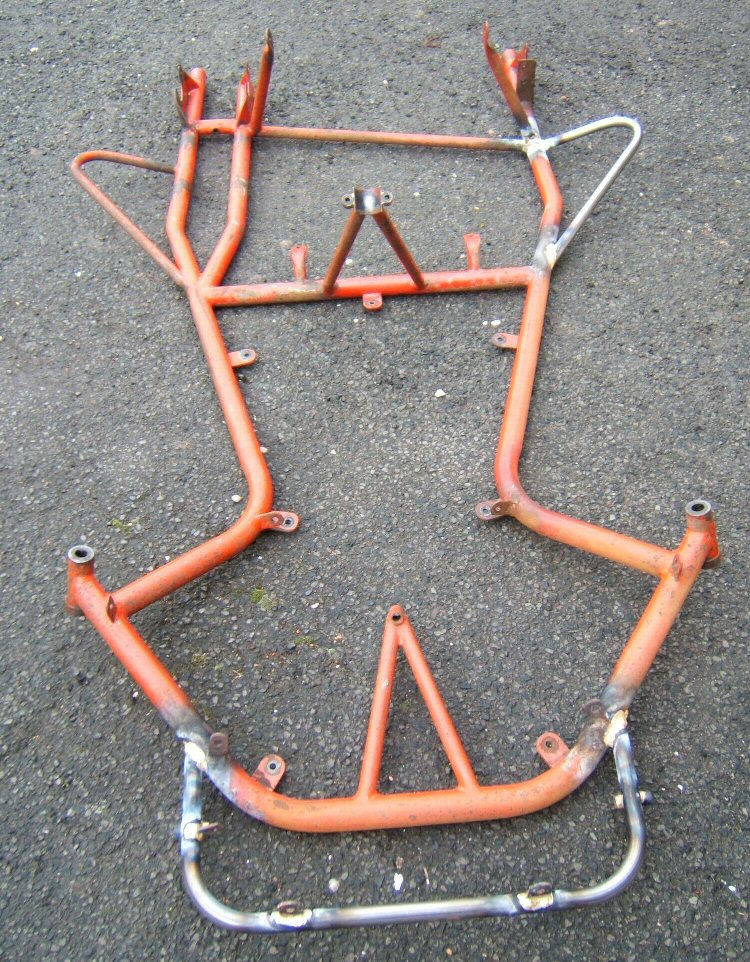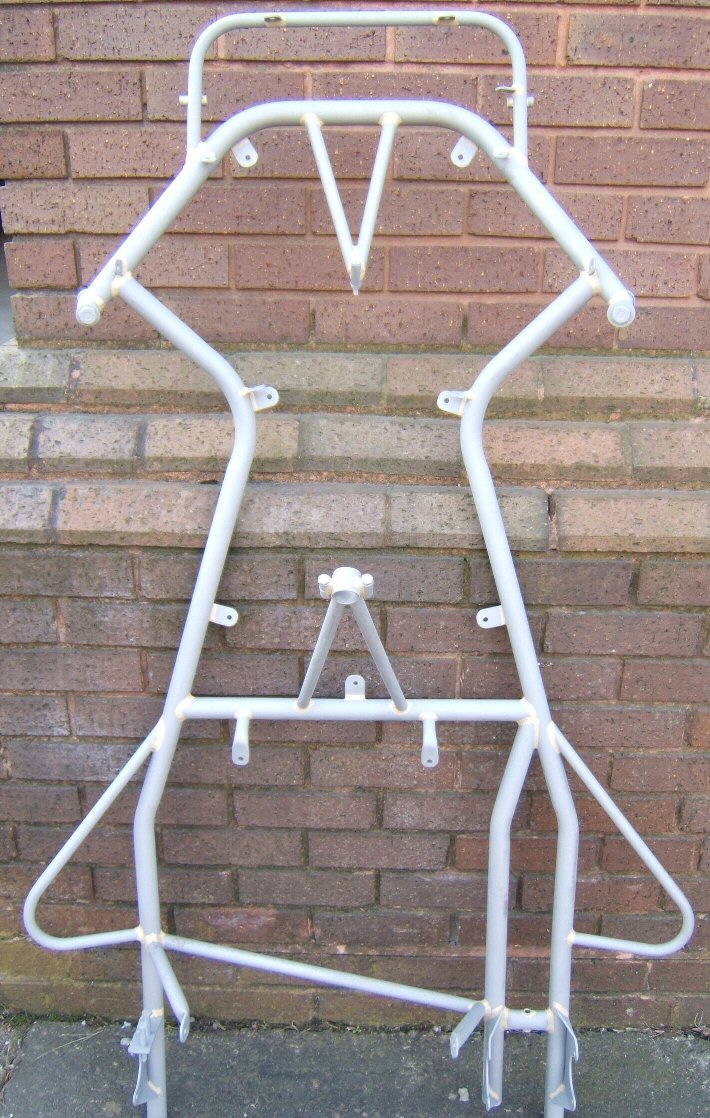 After fabrication at BRT and then bead blasted.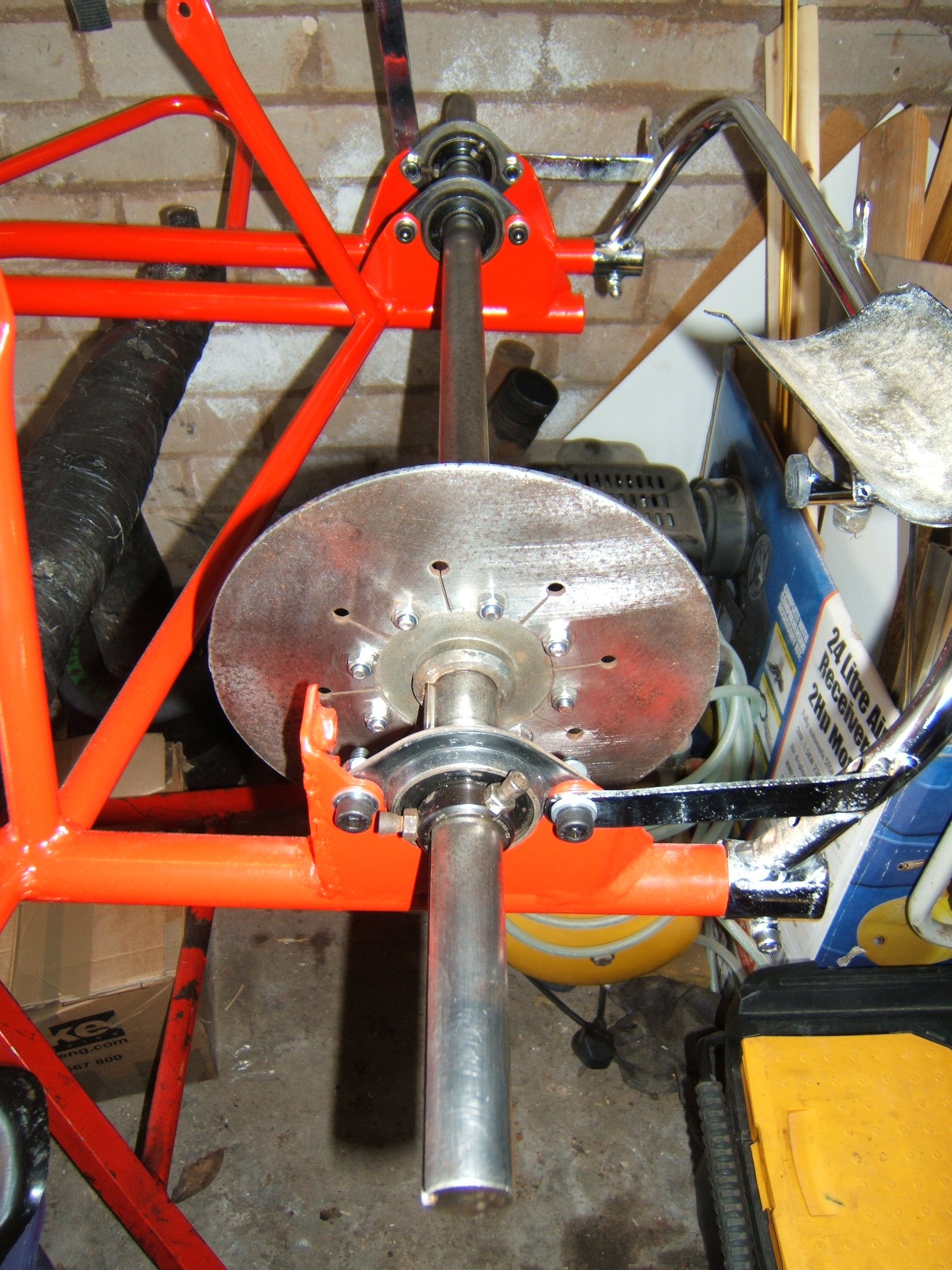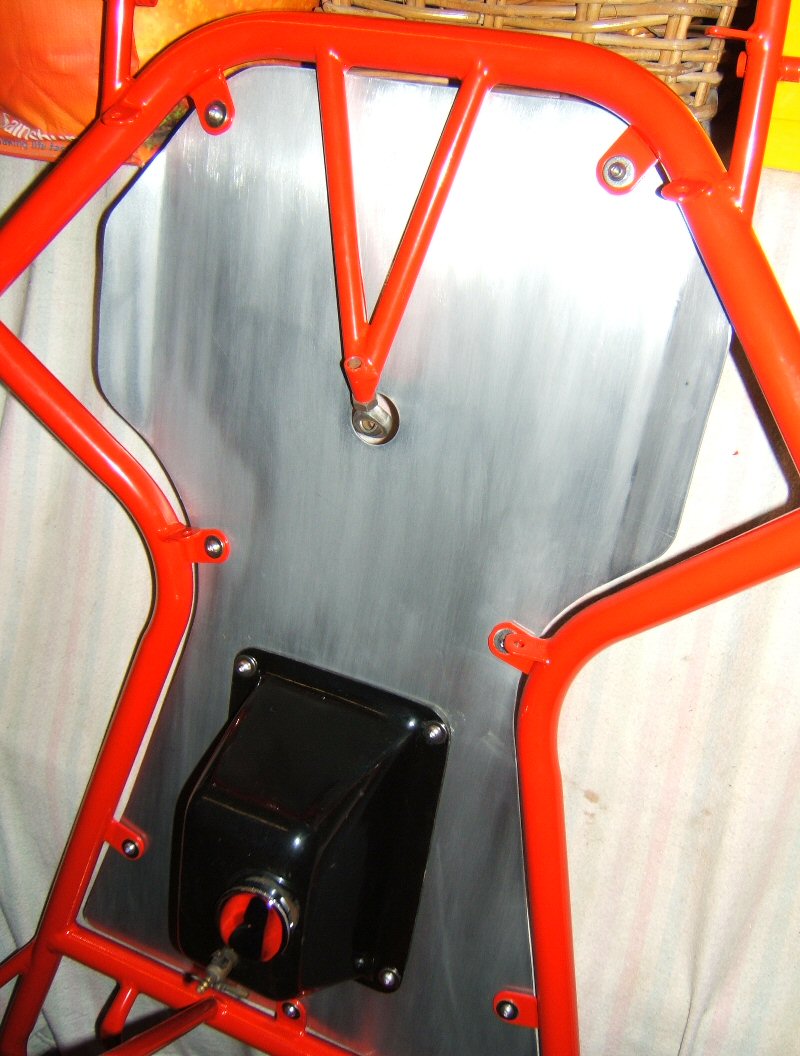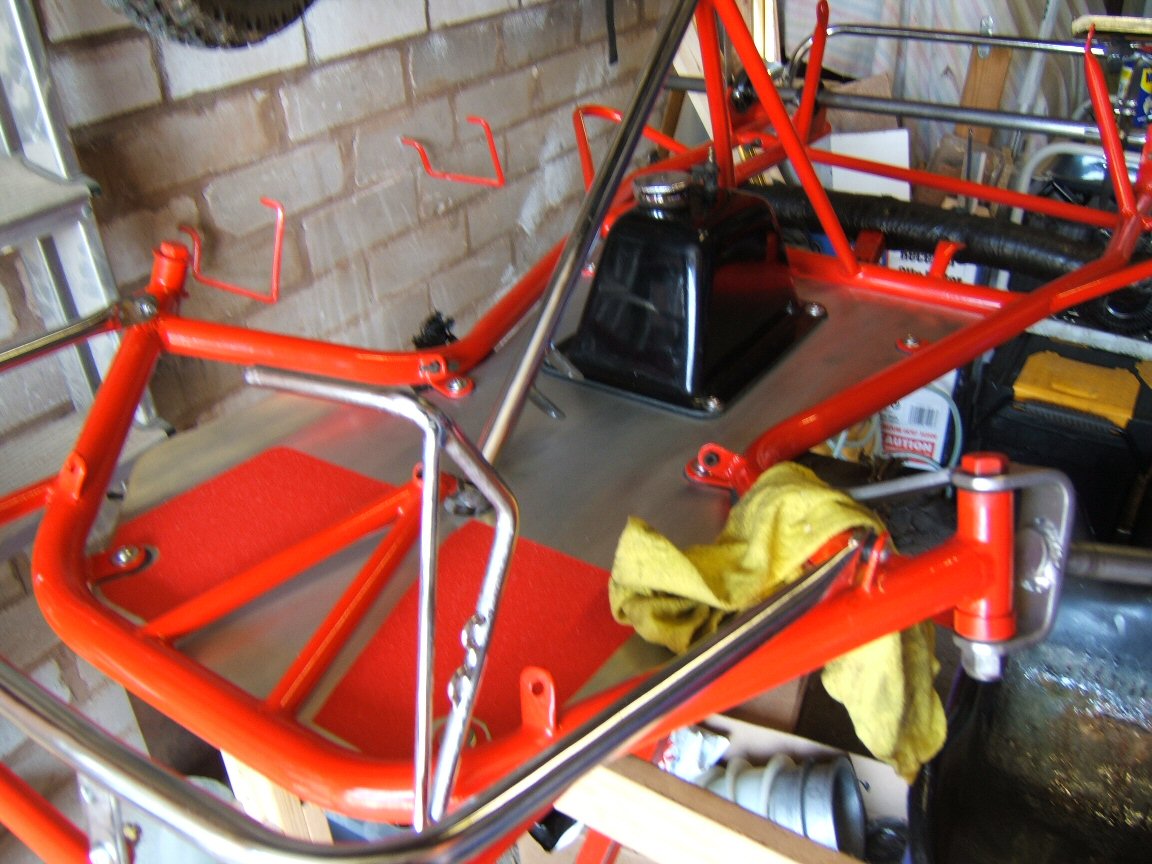 Red powder coat, new floor tray and cleaned up tank.