Mark Barnard modified Monza
Date of manufacture - 1973
Model name - Monza Mark Barnard special
Owned and restored by Paul Wilkes
Frame painted and ready for the final build.
Frame stripped and shot blasted, kart first build then almost ready for paint.
The brake calliper bracket which held the mystery brake, Paul contacted Mark Barnard who said he ran either an Airheart or a Zip brake, Paul had both available, however neither fitted!
Below are photographs of the kart as Paul got it.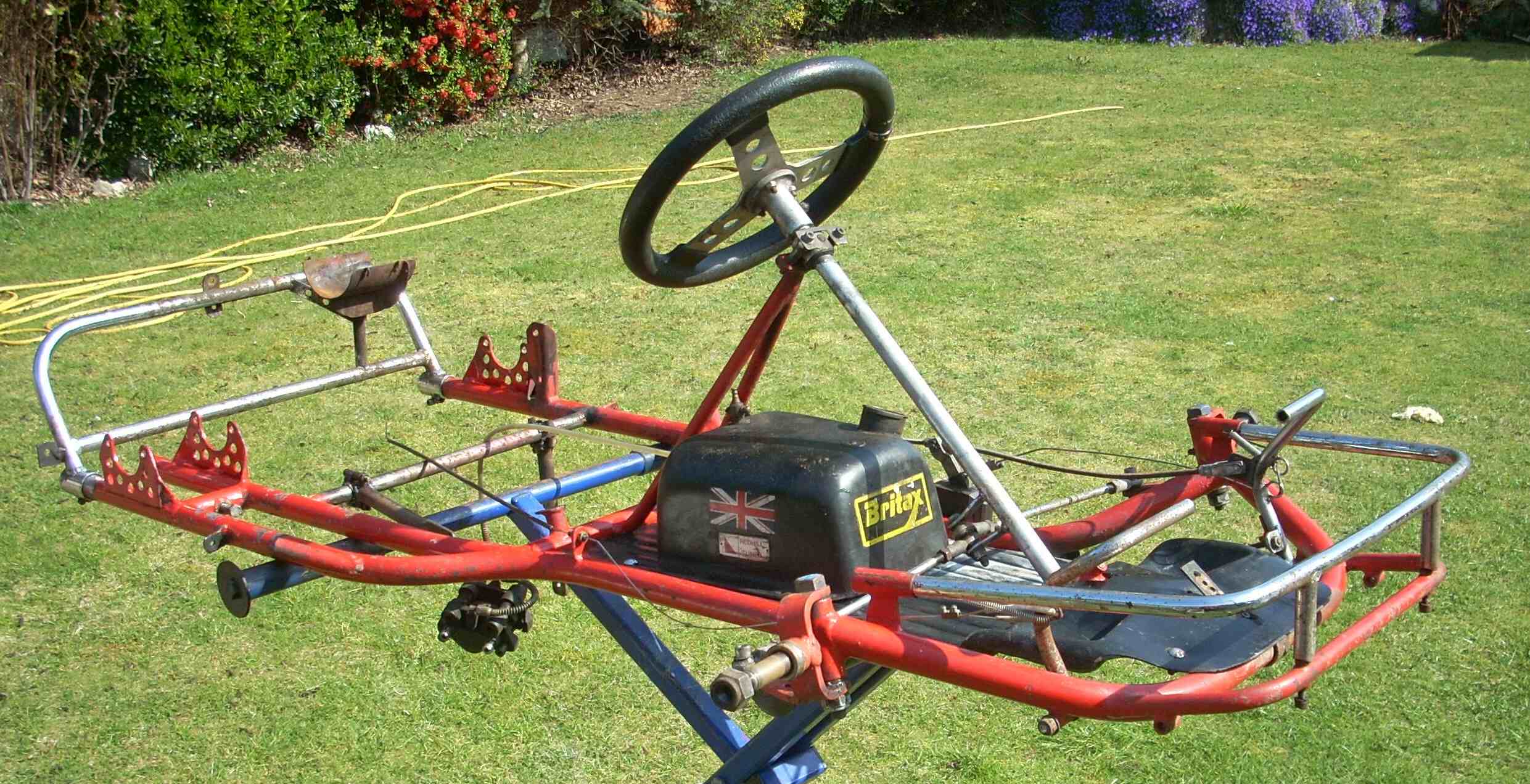 Note front bumper brackets, like a Rapide.