Monza being sold by Jim Coulthard
Date of manufacture - 1973
Model name - Monza? Mamba, Bazza?
Owned by - if you have bought this kart off Jim, can you please update me and send some more photographs.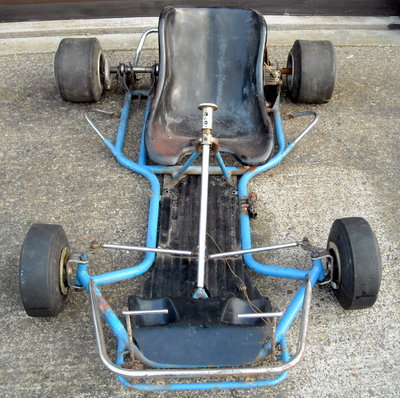 A very unusual kart, front stub axles, nerf bars and straight engine rail are more Barracuda than Monza, however rear axle bearing hangers are Monza style.
Jim thought it could be a Mamba, I think its more of a Monuda or Bazza.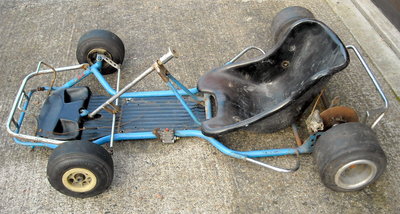 It could be a half way house, a late Monza is my best guess rather than an early Barracuda.