"Bikes Balls and Biscuitmen"
Exhibition at Reading Museum 10th May 2012 to 4th November 2012.
The aim of this excellent exhibition was to celebrate the sporting achievements of people, teams, and companies from the Reading area. Jack Barlow and Barlotti were centre stage.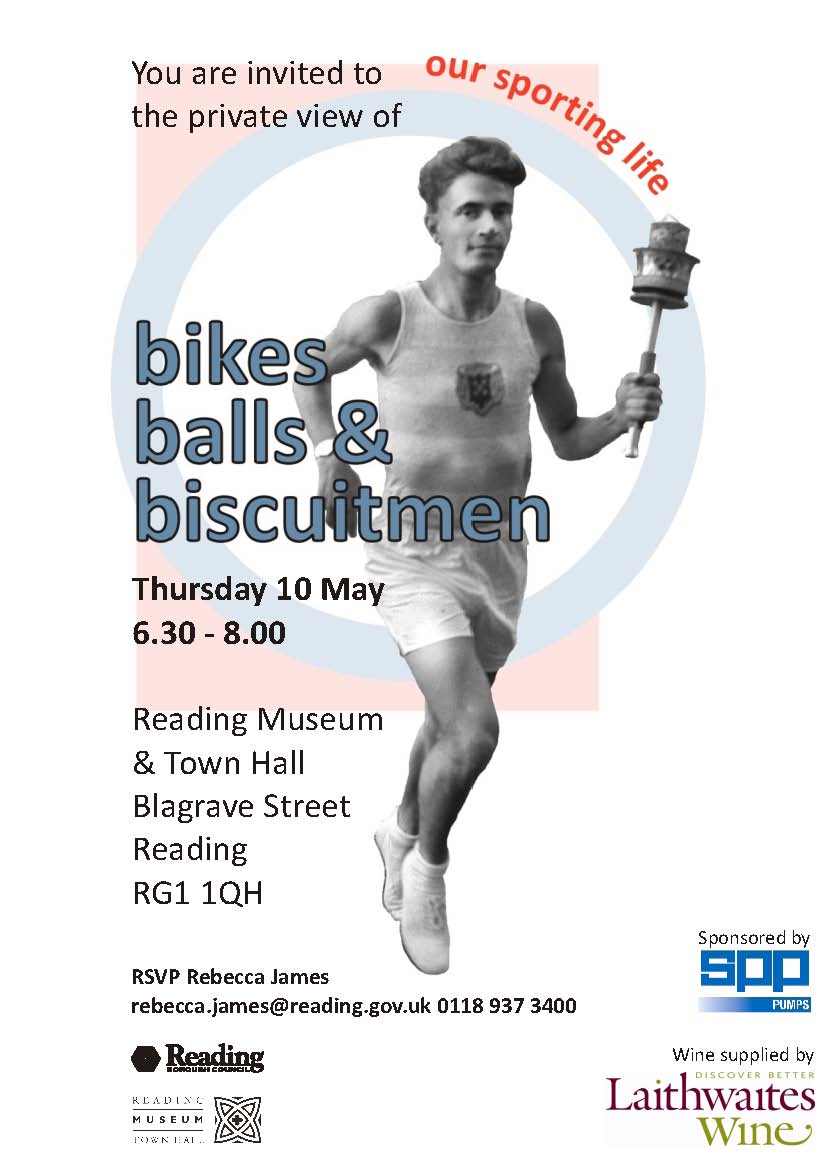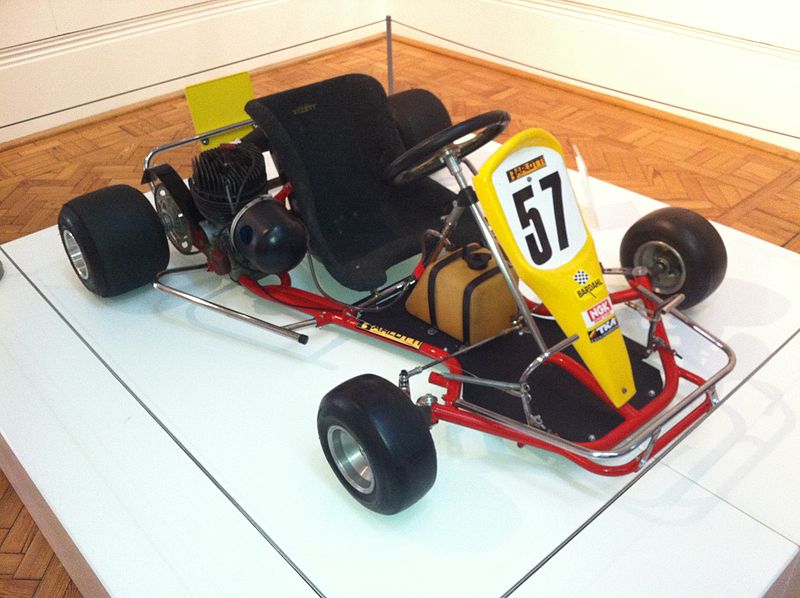 The last homologated Barlotti, Andy Young's 1991 Monza 101
On a plinth, with spot lights and a cordon, it becomes "Art".
Reading Museum is a wonderful building, Brendan Carr the exhibition curator did a great job.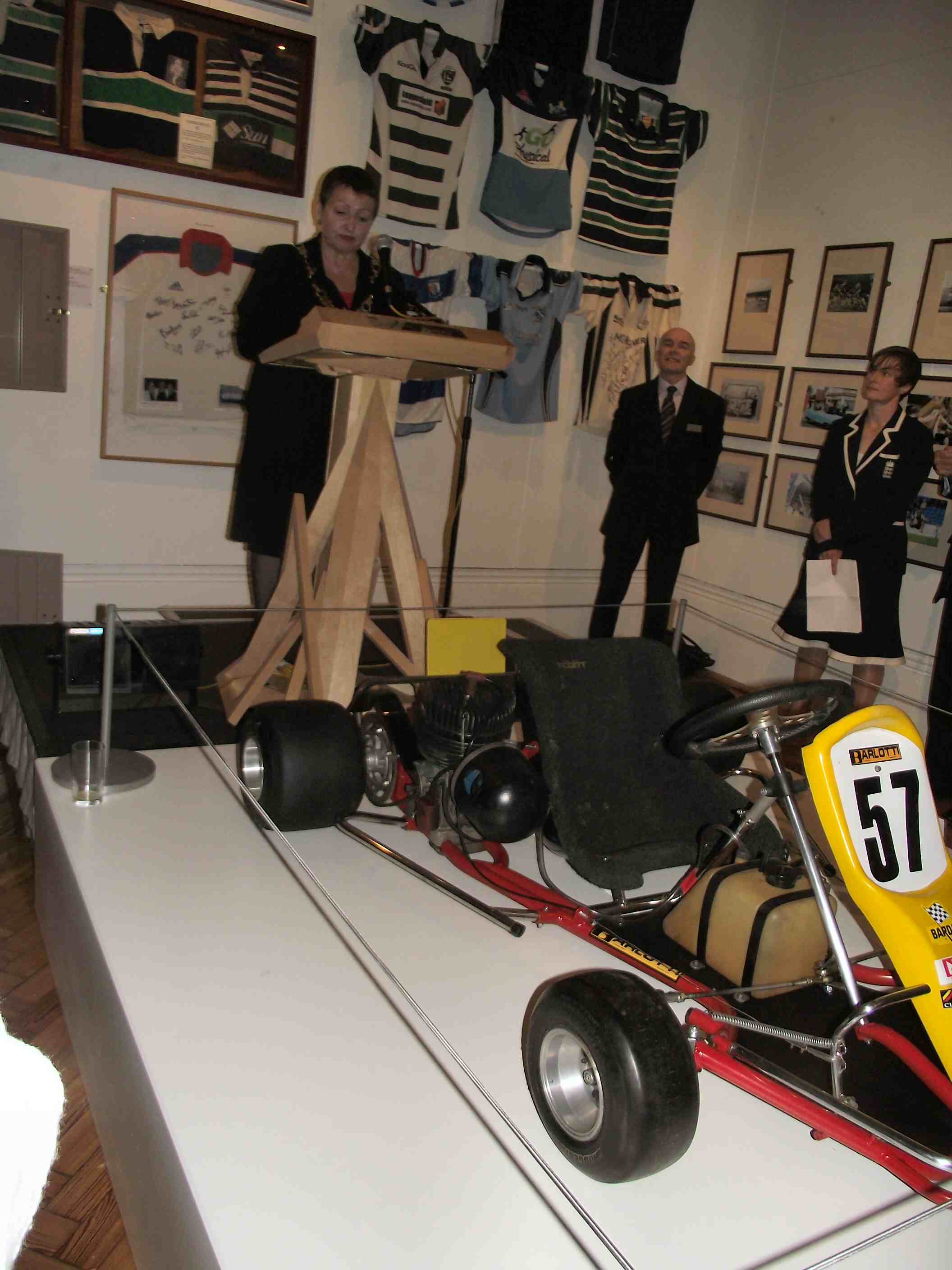 The Mayoress opens the exhibition, Barlotti in the best spot.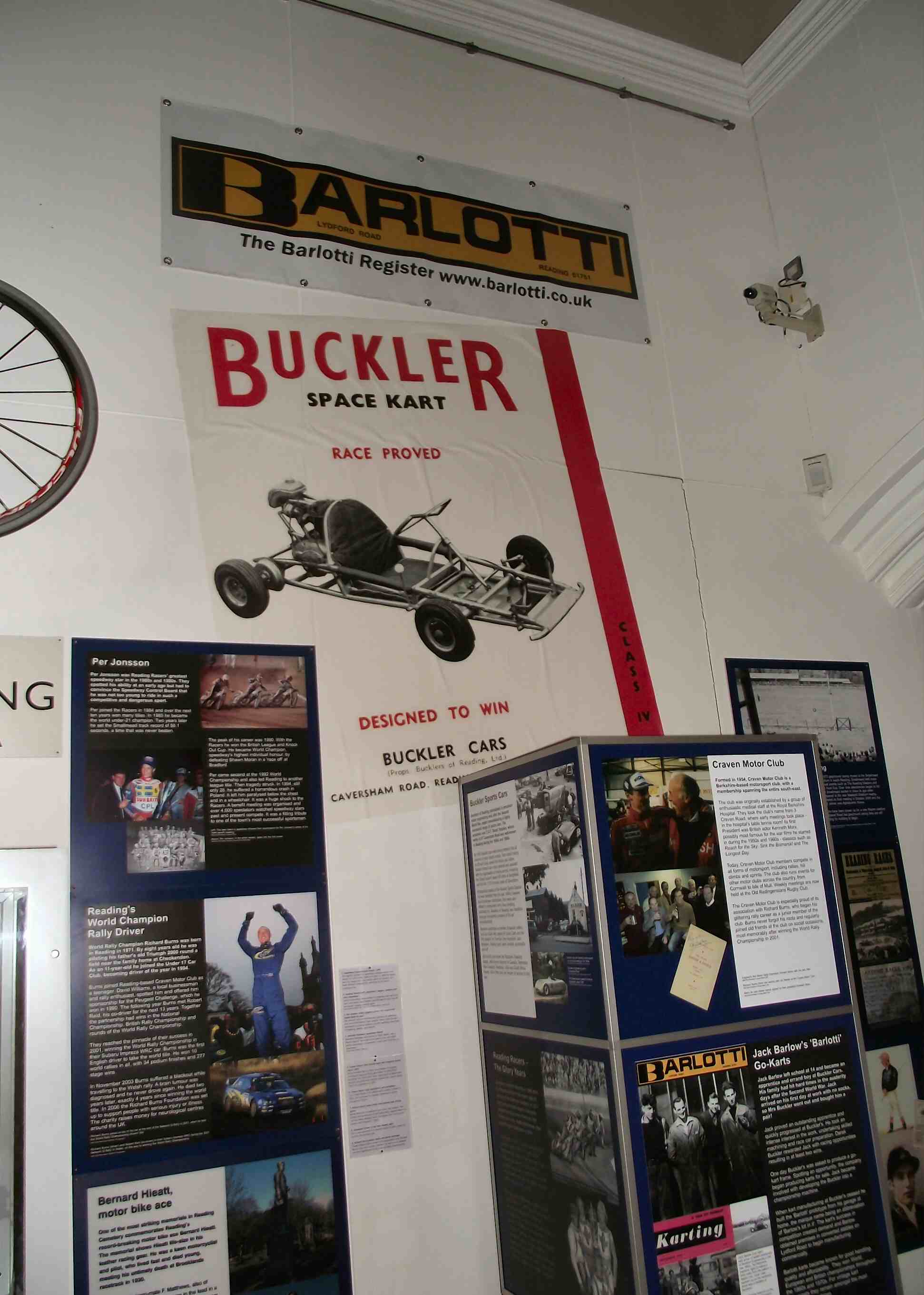 The recognition Jack and his karts deserve.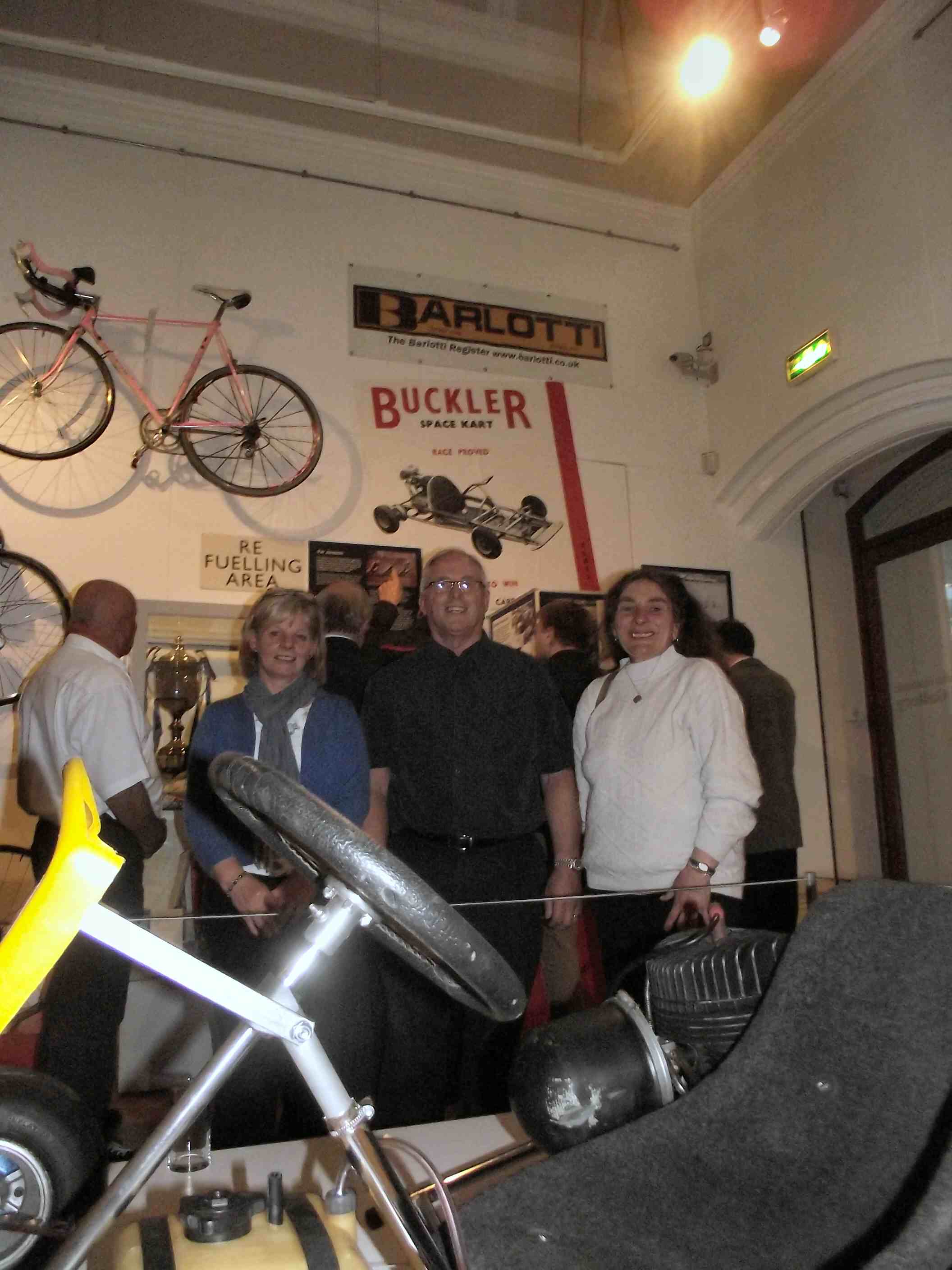 Jack's daughter Rosemary and son Barry with Linda Malin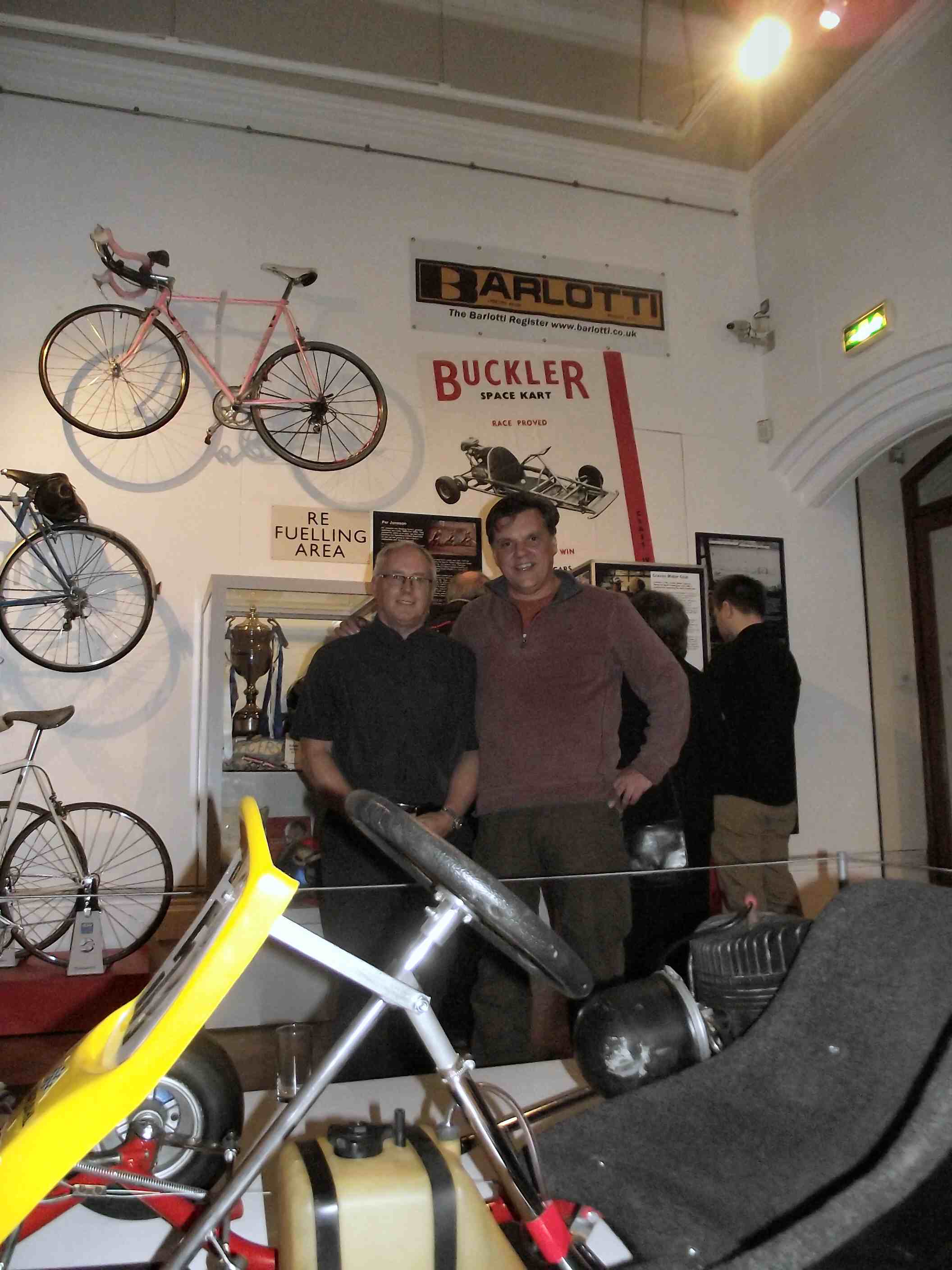 Andy Young and Barry Barlow