1985 Class 1 - Raced in the day by Guy Pratt
Date of manufacture - 1985 a modified over the years
Model name -
Location unknown.
Thank to Guy for contacting me through the web site, he is trying to find this kart, the last we know of it Ken Masters sold it to "a chap in London" to hang on his wall.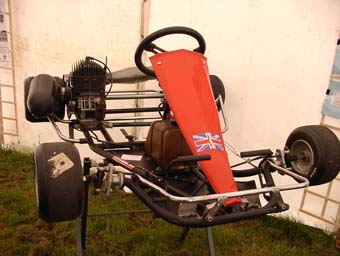 Guy saw this photograph on this web site and realized it was his old kart.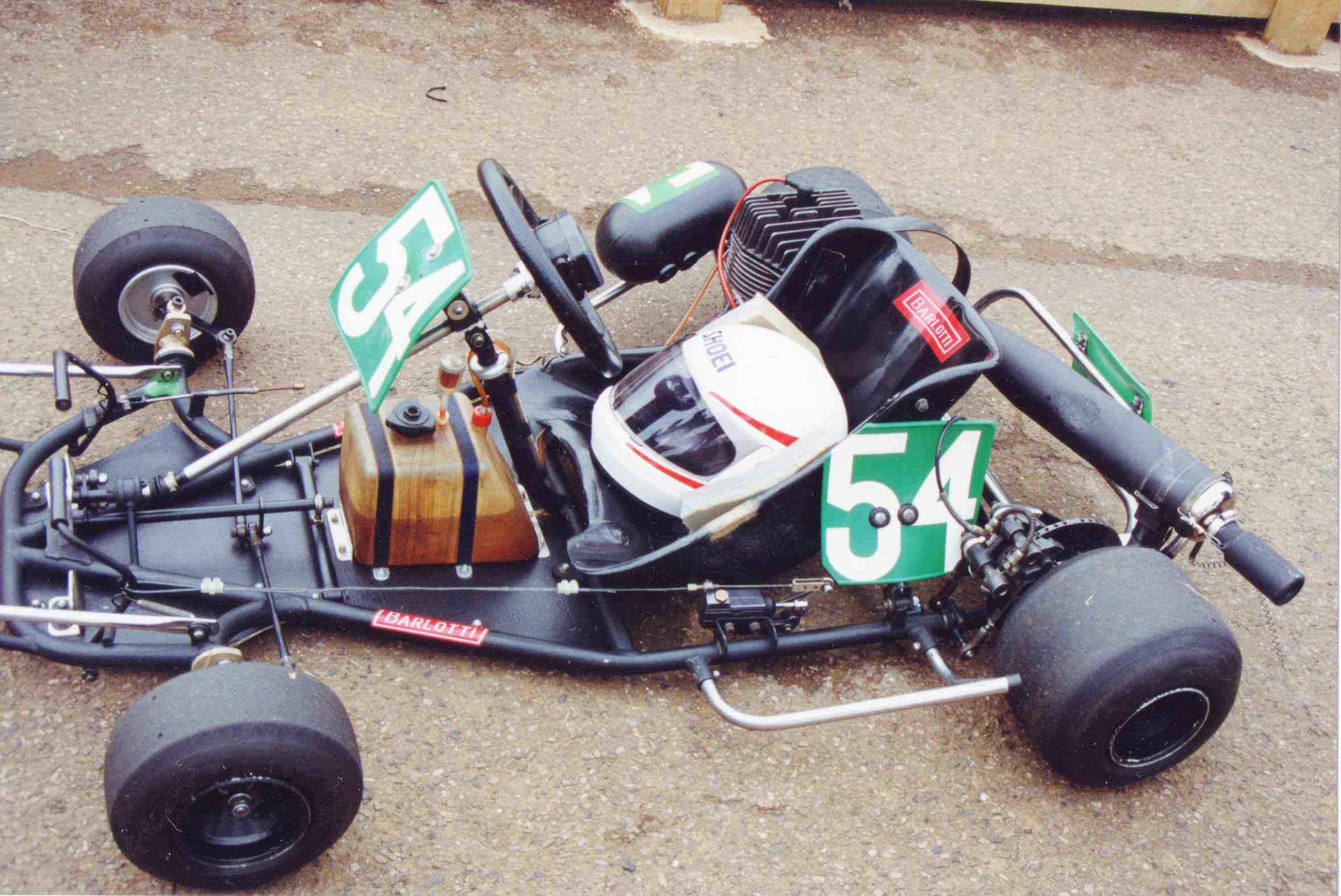 In Guys own words:
"Hi Andy,
My name is Guy Pratt I helped to built this kart back in 1985 with Jack & raced it up until 1993, during which time I altered the steering/stub axles from being mounted by a modified hardy spicer joint to a swivel plate arrangemet with rose joints. This enabled the castor & camber angles to be set with the aid of a clinometer.
Jack lent me two Parilla T27's with which I managed to finish 3rd at the 100cc National championships at Clay Pigeon in Sept 1987 but I mainly used three Hewland arrows D ported. At my last race at Shennington 1993 I sold the kart with two Hewland Arrows to a Co-Op lorry driver for his lad, if you do manage to track it down I would like to see it again if it is at all possible. The chassis number was 001 as only two were ever made.
Regards Guy"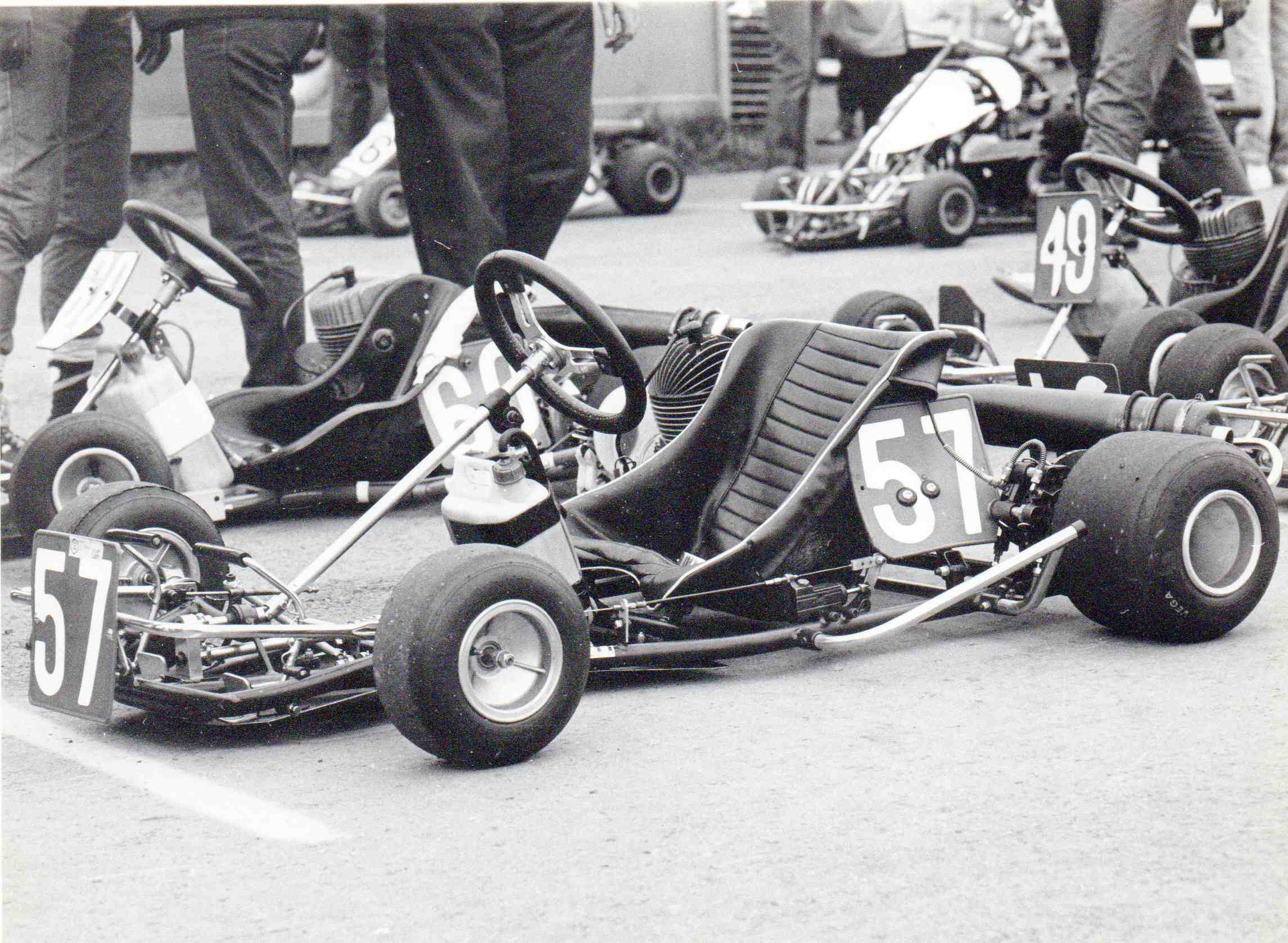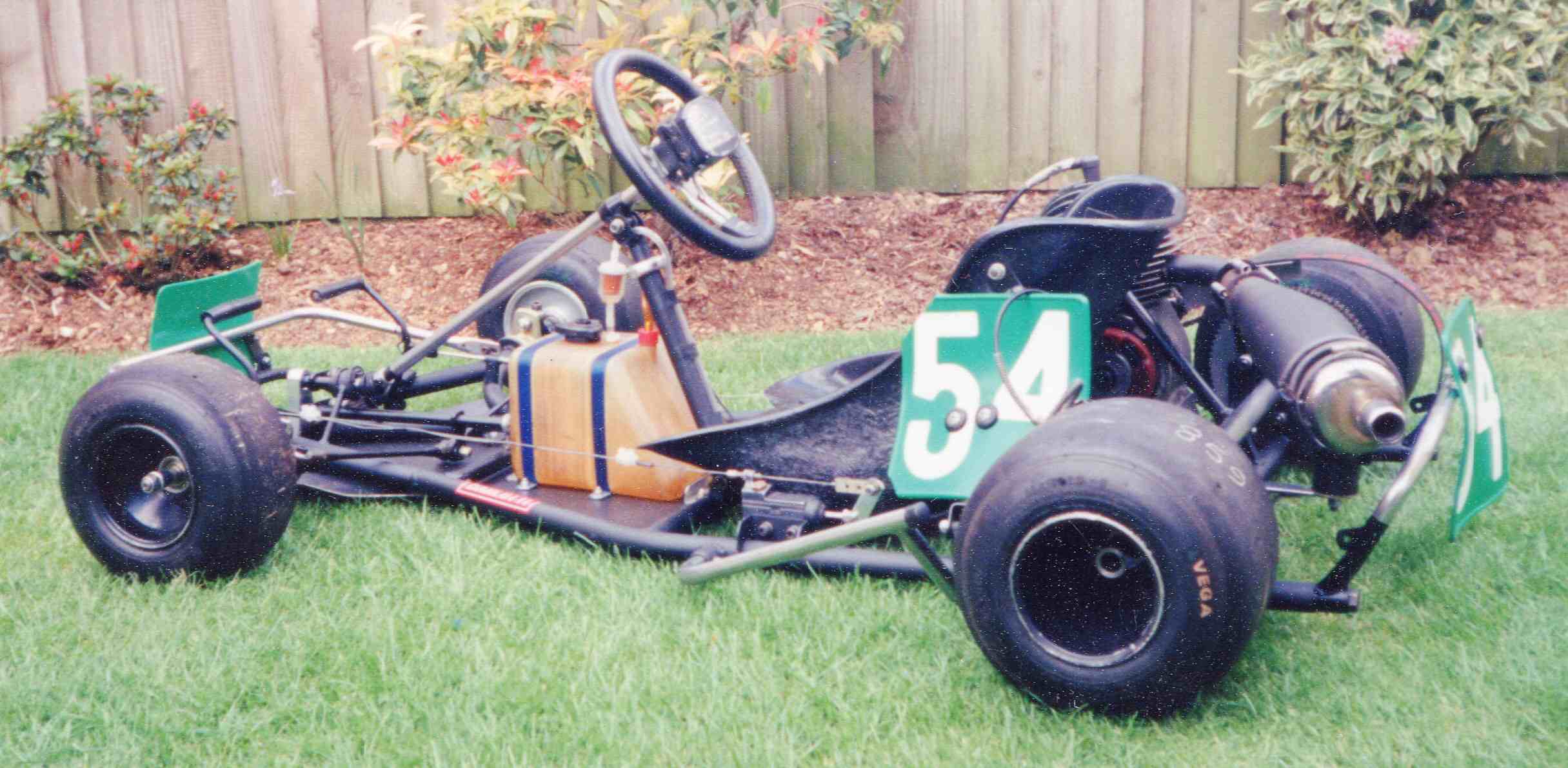 More correspondence from Guy
"Thanks for the update, Jack had the chassis parkerised which gave it a black to a very dark green appearance so in all the years I owned it it was unpainted. I went to my mothers to look for my drawings & fixtures along with all my engine data books for port & rotary valve timings, cylinder head volumes, ignition timing & exhaust lengths & it seems my father had thrown it away probably thinking I had no requirement for it I have found some other photos of the kart though. Jacks son Terry actually did all the welding on the chassis for me as I built it at Jacks a week before the 1985 British Championship at Three Sisters, the chassis handled amazing but we had problems with the kelgate disc brake binding. In the photos you can see the reaction device I made to stop the caliper from twisting using rose joints. Regards