Various other class 4 karts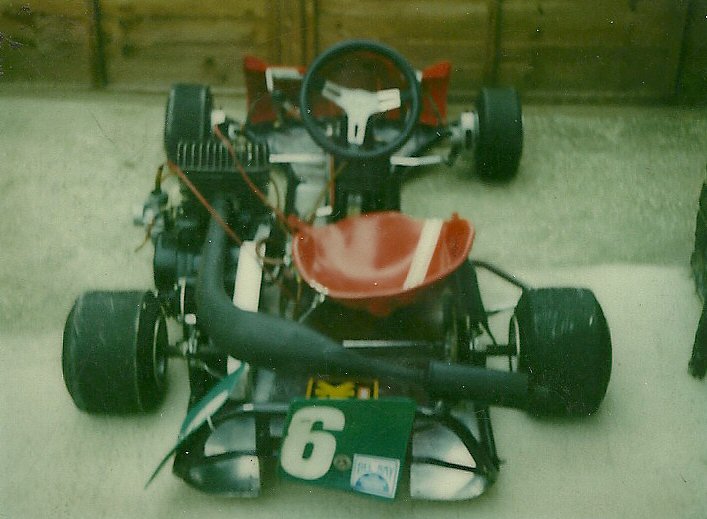 Steve Newman's barlotti, photograph taken in 1890 "its the only picture I have. Its a 1979bb chassis, well I think that's the model. Its in long circuit trim as it was then with home made full length ally floor tray. Rotax 125 motor and motiv exhaust."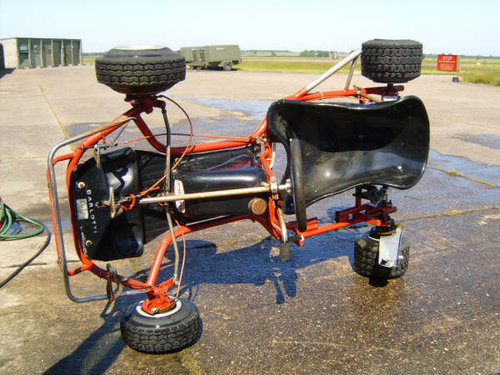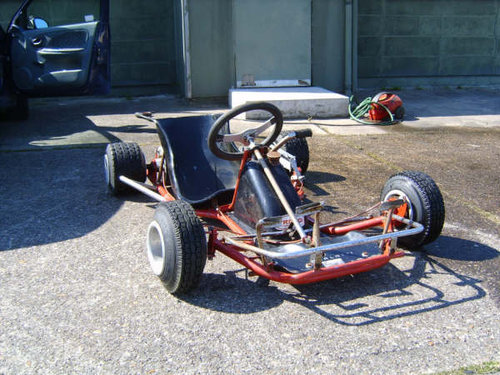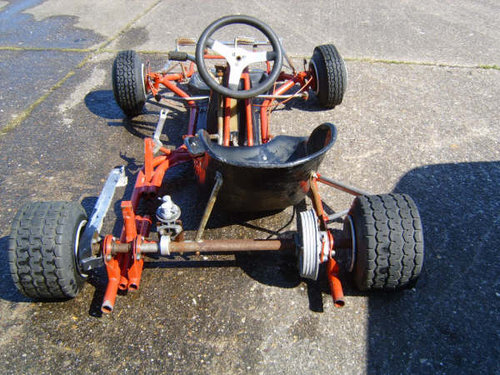 Early 1970's Barlotti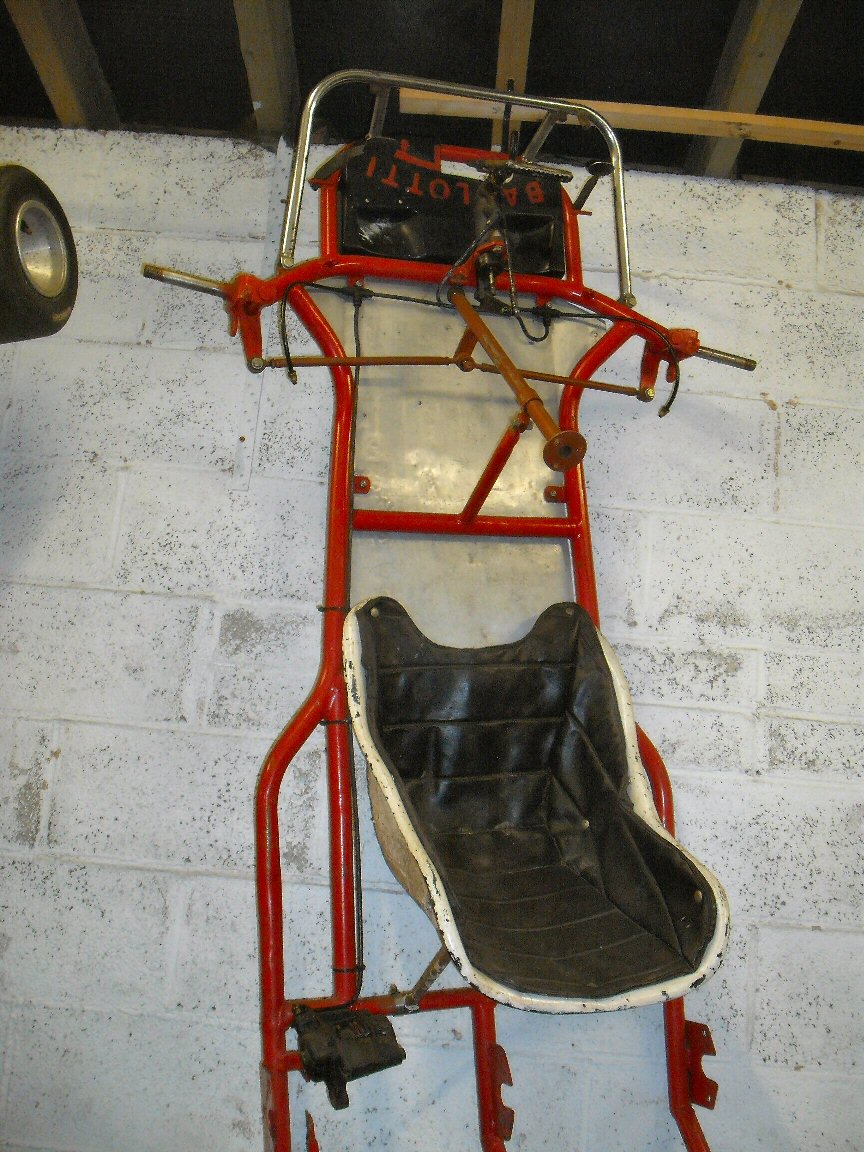 Hanging on John Edwards wall, next project?