Barlotti Mini Bike
Date of manufacture - Unknown
Model name - Unknown
Owned and to be restored by Andy Young
I got an email from Dudley chap asking what I knew about Barlotti Mini Bikes, answer, what mini bikes?
Then I saw the photos and the Barlotti sticker, he said he had bought it second hand about 25 years ago and never used it, he had a large collection of mini bikes. But now the collection was to be sold off, and did I want it? Well what do you think!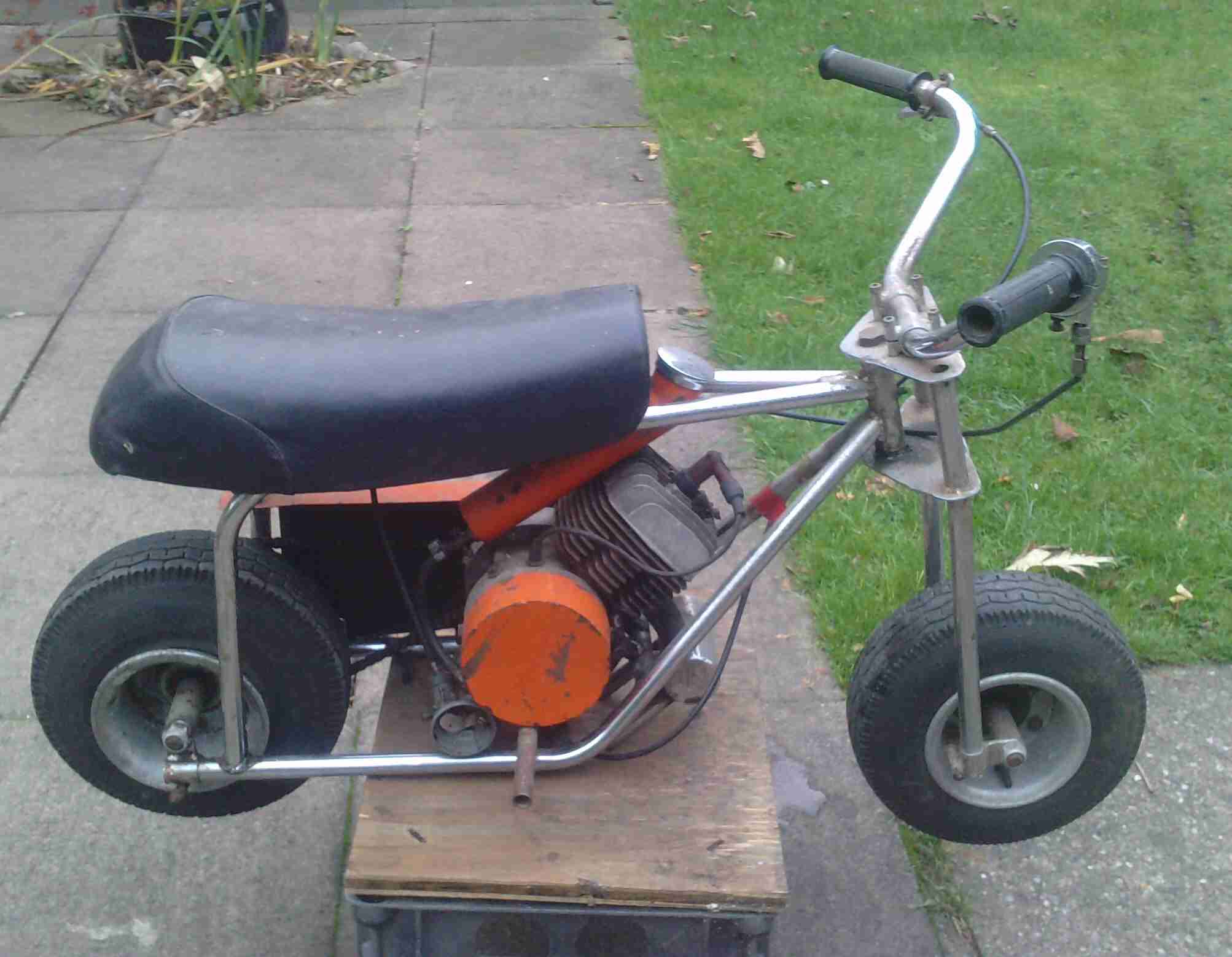 Barlotti orange mini bike, with 50cc Dutch Anker Engine, same as in Ted's green Barlotti fun kart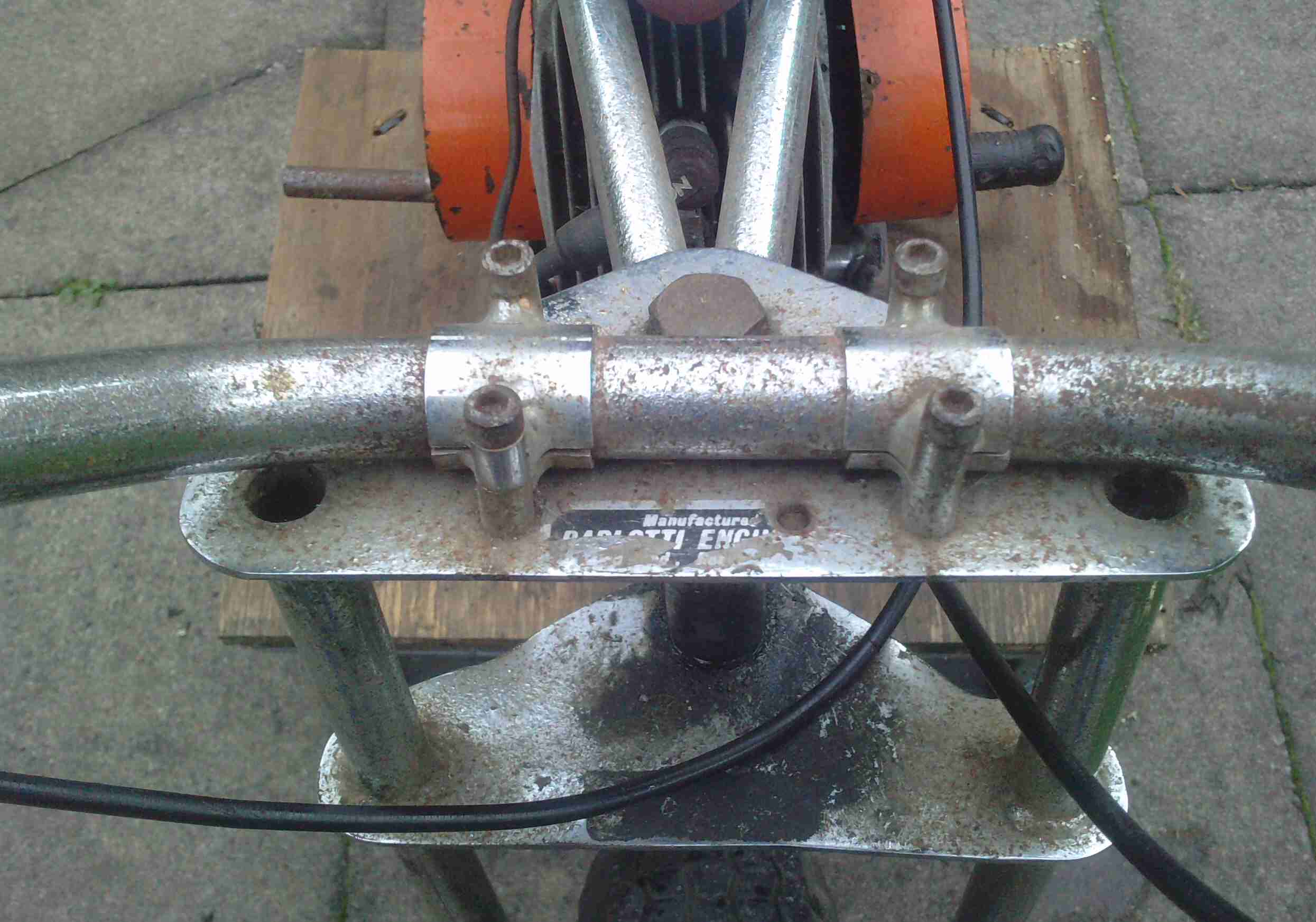 Barlotti Engineering sticker.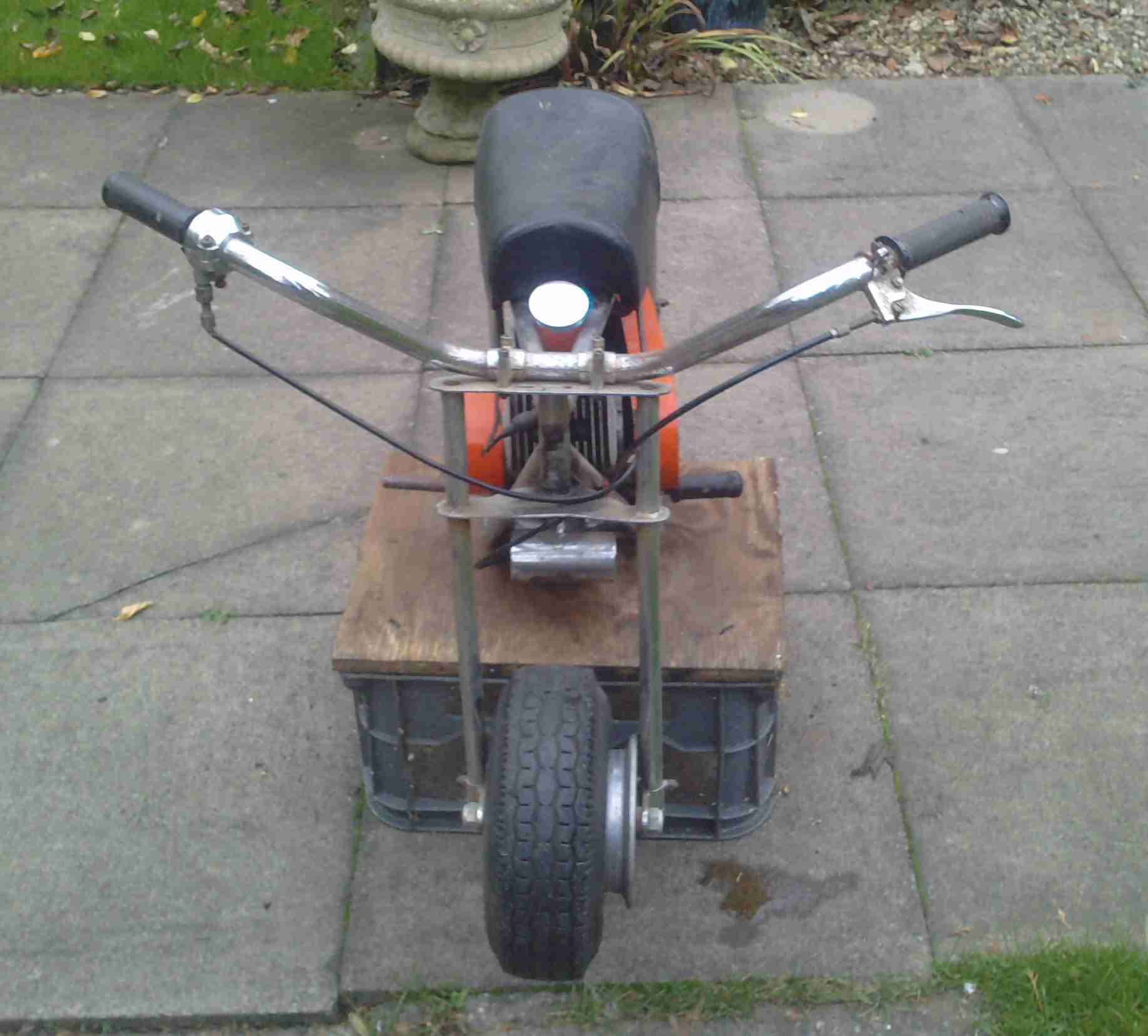 Born to be mild!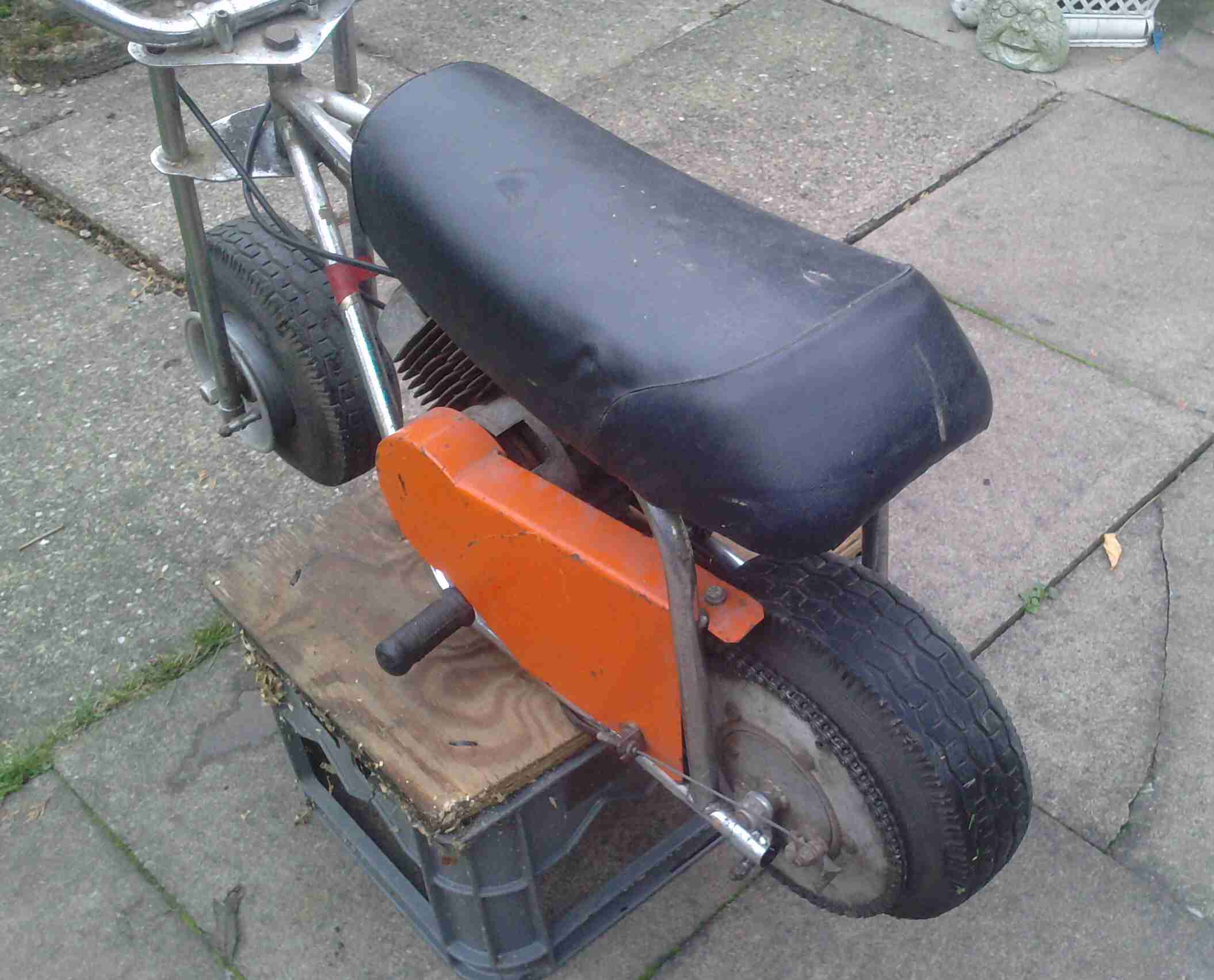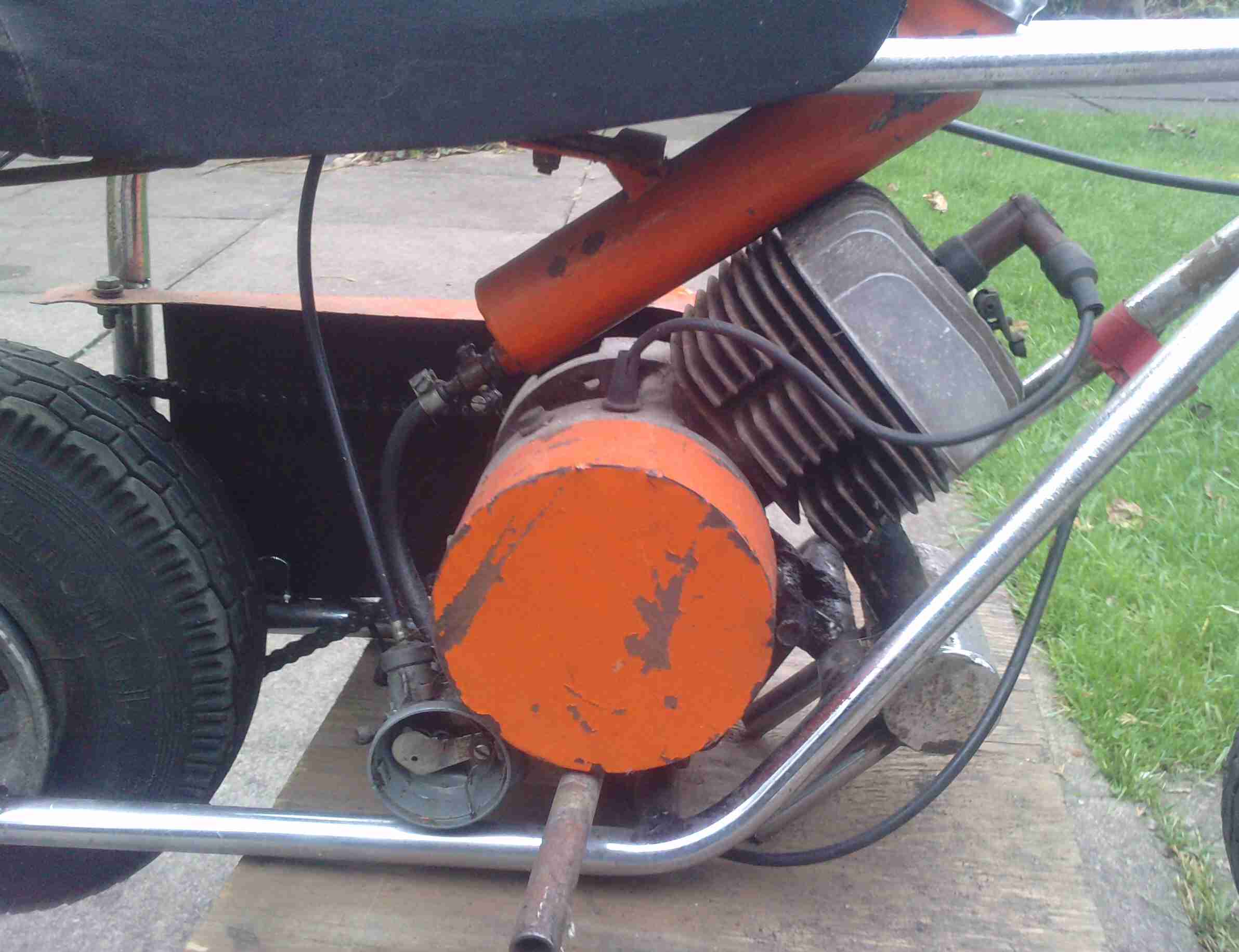 These engines were used in the ill fated Ariel 3 moped, it was going to save BSA and fight off the Jap invasion, it did neither so there were lots of engines left over.
Great place for a carb.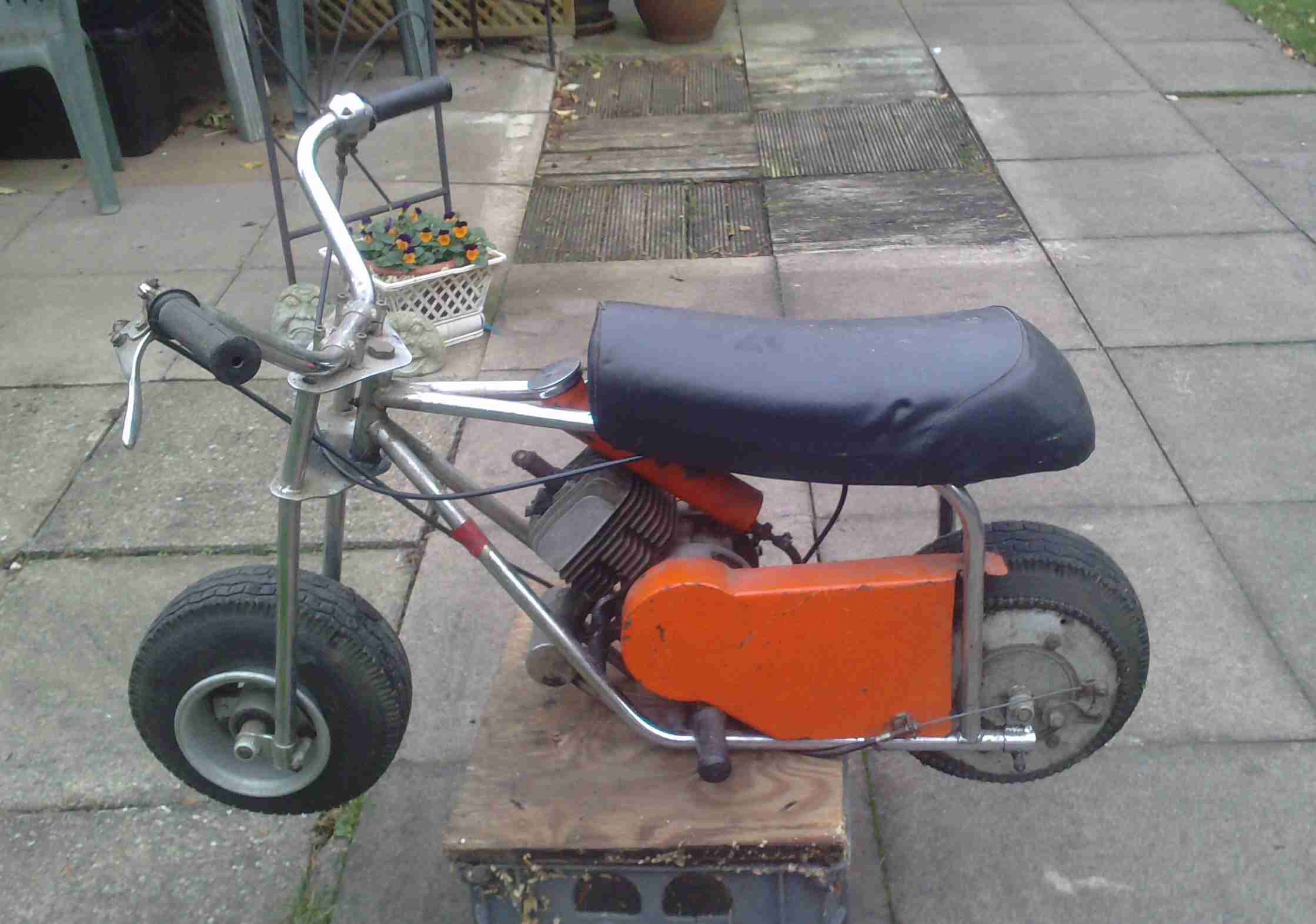 Note bent forks, perhaps the brake was not the best.
The forks are now straight and the clutch fixed, so this "hog" will be seen in the pits next year.